MICA STOVE WINDOW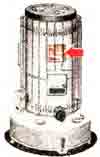 Mica has an excellent electrical, physical, mechanical and thermal endurance properties. It has high transparency, optical clarity, flatness, non-breakability and heat resistancy. As such, it is suitably used as windows in Kerosene stove, Wood stoves, Furnace peep-holes and microwave ovens.

MICA eleminates risk of cracks, breakage, jerks and can easily withstand shocks, strains and vibration during operations at higher temperatures and prevent grassing. Mica also provide complete safety, versatility, durability and reliability and retain its basic strength.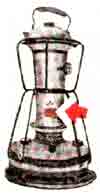 MICA STOVE WINDOWS are available in any desired size and shape, such as, RECTANGULAR, OVAL, CIRCULAR (ROUND) and can be supplied in any specified thickness. They are normally produced in standard thickness of .003" -.006"(0.075 - 0.15mm approx)
MICA STOVE WINDOW SIZES
(.003" - .006" THICK)

2" x 2"

3" x 7"

5" x 8"

2" x 3"

4" x 4"

6" x 6"

2" x 4"

4" x 5"

6" x 7"

2" x 5"

4" x 6"

6" x 8"

2" x 6"

4" x 7"

8" x 8"

3" x 3"

4" x 8"

8" x 9"

3" x 4"

5" x 5"

8" x 10"

3" x 5"

5" x 6"

8" x 12"

3" x 6"

5" x 7"

8" x 15"

Maximum available size upto 20" x 20"
MICA DISCS CIRCULAR (ROUND) available from smallest upto 12" (300mm) dia.

ROUND MICA DISC

RECTANGULAR MICA SHEET

OVAL SHAPE MICA

MICAMAFCO is world's largest producer of the finest quality MICAS suitable for kerosene stoves, wood stoves, furnaces and microwave ovens, as well as, other electrical and electronic applications. We are an ISO -9002 Certified Company and are committed to supply GUARANTEED QUALITY at COMPETITIVE PRICE and deliver goods faster than any one else in the trade through Courier service or Airfreight without ading any extra cost to your invoice.
So why not choose MICAMAFCO for your requirements of Mica as a trial and feel the difference.we are confident that you will find us as your most trusted source of supply to your complete satisfaction.