MICANITE OR BUILT UP MICA
MICA FOLIUM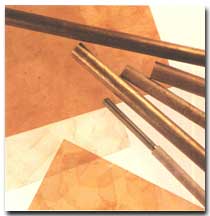 MICA FOLIUM are produced of natural muscovite mica splittings bonded with either shellac or polyester resins reinforced on one side with Kraft paper or woven glass fabric/polyester film based on the required amount of mechanical strength, dielectric strength and flexibility demanded by the applications. The reinforcing material not only facilitates easy handling, it provides a high degree of tensile strength, rigidity, pliability, toughness and cohesion.

MICA LINING MATERIAL
In crucible type coreless induction furnace, an insulation is of highest importance to constitute a slip ring and a buffer zone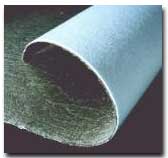 at the interface between the coil and the crucible to avoid damage to the coil. MICAMAFCO have specially developed a new range of asbestos free cold forming mica insulating products which have proved to be a most elementary and an economical wrapping material for crucible formers for coreless induction melting furnaces. They are an ideal thermal insulation having very high electrical, mechanical and environmental properties.
MICA TAPES
MICA TAPES are made of muscovite mica bonded with silicone resin to meet the insulation system for thermal class 'H'. They are produced in one continuous length without any void and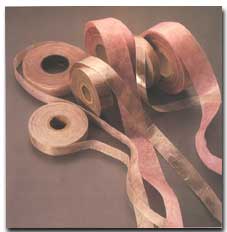 the layers form a single continuous laminate containing sufficient solvent to remain soft and flexible. They provide high tensile and tear strength and permanent resistance to abrasion and permits the tape to be wound around small electrical parts without flaking and peeling of the mica. Their important characteristics are its outstanding voltage endurance, high degree of confirmability, adhesion of backings and facings, retention of flexibility in storage, moisture abrasion, chemical actions and proven reliability
MICA ROUND TUBES
Mica Round Tubes are machine made from Muscovite Mica Paper. They are bonded with fully cured silicone resin system, and have a smooth finish and abrasion resistance on outside

surface. They meet IEC 371-3-3 standards and are convolute wound to increase strength and minimize seam lengths. They possess high dielectric strength, low water absorption and high flexural modus. They are tough possessing high surface and volume resistivity, high shearing and tensile strength and chemical stability. They are fire-proof, moisture-proof and infusible.
MICA V-RINGS OR CONES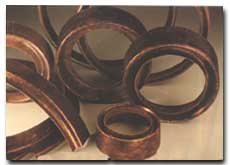 MICA V-RINGS are produced in different intricate shapes, size and dimensions from moulding mica sheets by means of multiple high temperature pressings for use in commutators of high-voltage dc machines, slot-cell and slip-rings, etc. They are usually fitted over each end of the steel V-edge of the commutator to insulate and separate the copper segments from the support structure.
MICA WASHERS BONDED

MICA WASHERS are punched and stamped from natural muscovite mica sheet with highly complexed compound dies into specific shape, size and thickness as per customers specifications. They are punched to absolute clean edged parts free from burns, delaminations and cracks.